I'M SO MAD
I decided to make my brochure assignment based on what a client needed from jobs.designcrowd.com and they need it by April 19th.
"That's reasonable! I can do this for Patrick's brochure assignment" I thought to myself while happily printing out the client's information and carefully sorting out their logos and documents onto my usb.
Oh boy, was I thrown for a loop. Not only did I work my arse off on this assignment but I missed the due date to hand it into my client! Or they had their winner before I could hand it in, because on April 19th, Wednesday I checked out the  clients webpage and the winner was already decided.
How naive I was to think I stood a chance of winning a buck from that site. My heart dropped out of my ass when I saw I didn't even get a chance to hand in my assignment. The $151.22 CAD that got away.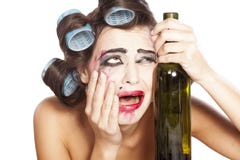 Anyways, here's my finished brochure assignment. I changed the info on the brochure since I'm not sure if it's ethical to displayed his information on WordPress without Mr.Hodgkinson's approval.
FYI Mr.H preferred a serif font in 12p font. He said his clients are usually visually impaired (probably elderly) so he need a large font size . It wasn't necessarily a style choice. Also it was SUPER difficult to fit this guy's info on a brochure that required a die-cut (hence the crammed right page).
At this point I'm only trying to get Patrick's approval on this brochure anyway.
I might try for another contest though, I'll just be more wary this time lol.
I'll be posting more of my older assignments since I've been MIA on WordPress for a good while- so heads up for the spam. (sorry classmates lol)